Highlights
Restaurant specialising in Korean-styled chimaek cuisine that features dishes of fried chicken served with beer.
Established Korean eatery chain with up to 100 stores throughout South Korea, and numerous openings in China and Taiwan.
Choose from spicy BBQ roasted chicken, cheese fire chicken feet, Nest Snow chicken, Garlicky tenders, rosemary chicken, and more.
Price range from $9.90 to $32.90.
Fine Print
GENERAL
Valid from Apr 1, 2015 – Jul 31, 2015.
Limit 1 Groupon per table per bill, no splitting of tables/bills allowed.
Valid for dine-in only.
Valid for a la carte menu only.
Not valid for drinks and alcoholic beverages
Valid Sun – Thu: 10am – 10pm / Fri – Sat: 10am – 11pm (not including public holidays).
Not valid with other promotions and discounts.
AVAILABLE LOCATIONS
313 Orchard Road, 313@Somerset Unit B3-04/05/06
799 New Upper Changi Road, Bedok Point Unit 02-05/06
See the rules that apply to all deals.
The deal
$27.50 for $50 cash voucher
$54.90 for $100 cash voucher
Chir Chir Fusion Chicken Factory
Chir Chir Fusion Chicken Factory comes as no stranger to piquing the heat-inclined Asian palate as the eatery brings with it the cumulative experience yielded from a repertoire of up to 100 establishments set throughout South Korea. With tried-and-true recipes, the restaurant also seeks to introduce an authentic garnishing of flavours as its sauces and ingredients come sourced from Seoul to ensure worldwide consistency and the fair treatment of all its poultry portions. Fried chicken platters and crispy breaded tenders are the order of the day here as Chir Chir Fusion Chicken Factory serves the famed meat in the style of Korean chimaek - a portmanteau comprising the 'chi' from 'chicken' and 'maek' from 'maekju' (beer) - with homemade whipped cream making occasional appearances, frothed atop servings of beer or dolloped on creamy chicken Nest Snow dishes. Famished wanderers may vault across the restaurant's Tangram-motif railings and into its warmly lit fold, seizing opportunities to sample servings of chicken bits and tenders, slathered with spicy Chir Chir sauce, sweet soy, Cajun batter, or a garlicky glaze.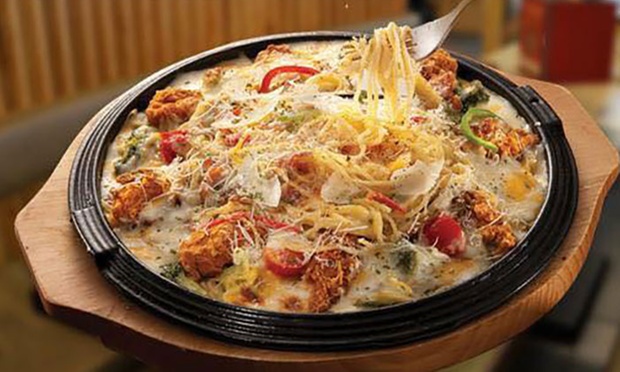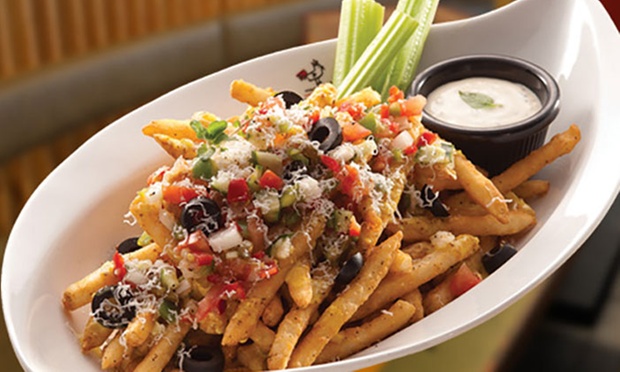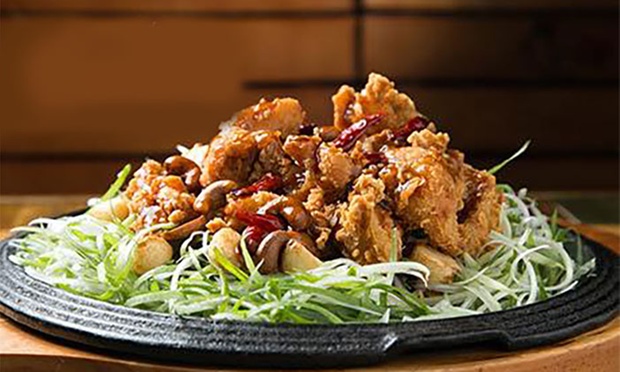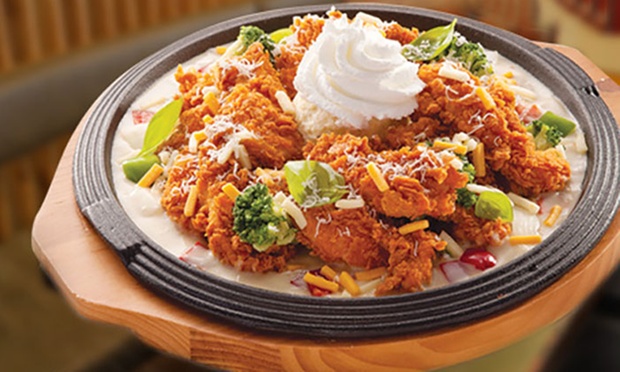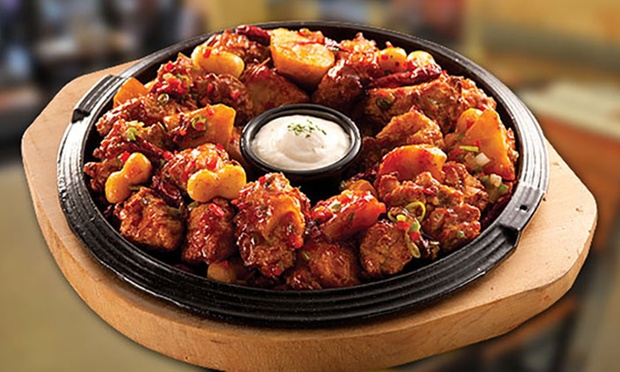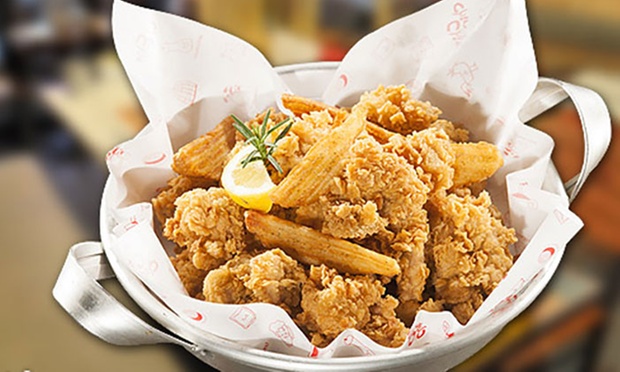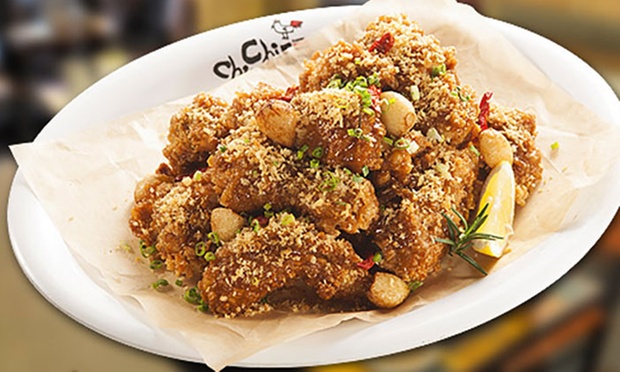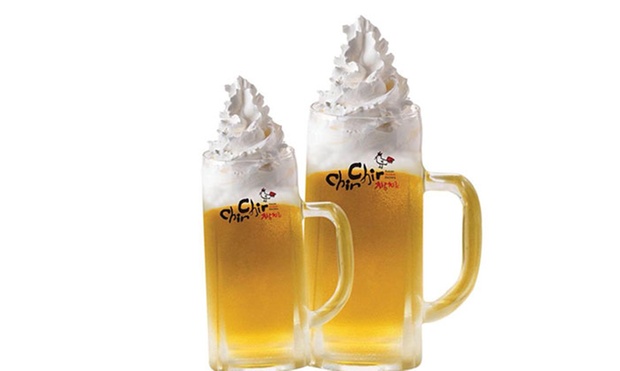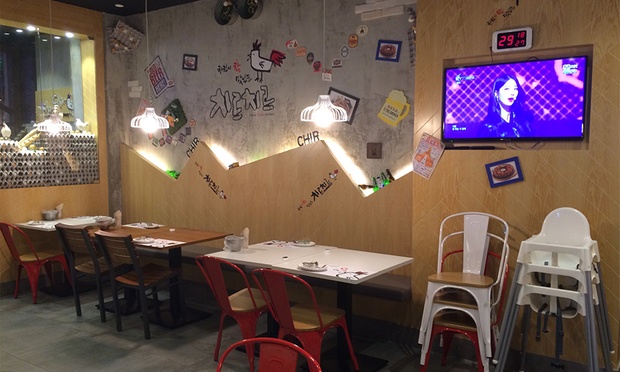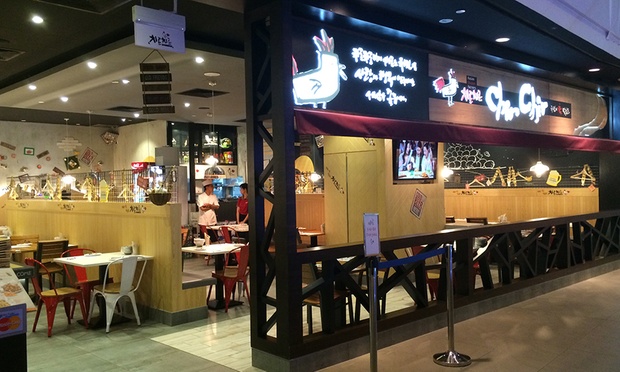 Reviews
Nest Snow, My favorite dish that night: the Cajun chicken tenders swam in a hotplate of cream sauce, made creamier by whipped cream, parmesan, mozzarella, and cheddar. Who can resist cheese on fried chicken? – Mar 15, 2015
*– A. Nathanael Ho
If you intend to go alone, Don't. Bring 2-3 friends. Maybe 4-5. The rationale is that Korean restaurants are usually family based and food is meant for sharing. The most popular dish in Korea was the Nest Snow…You get deep fried chicken tenders swimming in a pool of rich creamy white sauce, a scoop of sweet salad hidden below, and a swirl of fresh whipped cream to top it all. Mix them all up before eating…We liked that the restaurant provided 'kiap' to hold on to your chicken parts, especially if you do not like to eat with your hands. – Feb 5, 2015
*– Daniel Ang
The distinguishing factor between Chir Chir and some other Korean fried chicken chains is that it uses only fresh chicken. Furthermore, all its sauces are imported from Seoul to ensure that taste is consistent across all their outlets worldwide. – Mar 9, 2015
*– Qiuuing
Chir Chir Fusion Chicken Factory
B
799 New Upper Changi Road, Bedok Point #02-05/06 Singapore 467351
Get Directions»
Chir Chir Fusion Chicken Factory presented by groupon.sg