Highlights
Tender grilled whole chicken breast filet with a delicious honey mustard sauce
Crisp iceberg lettuce and juicy tomato slices sandwiched in butter-toasted buns
International fast food chain that delivers quality fresh food using quality ingredients
Available at 10 outlets islandwide
Fine Print
Click 'Buy Now!' for more options.
General Fine Print
Valid till 23 Aug 2014
Valid for dine-in and takeaway
Valid at all listed outlets from 11am onwards
Not valid with other discounts and promotions
Voucher prices displayed are inclusive of GST
Available Locations
Buangkok: Kopitiam City, Blk 277C Compassvale Link 01-13 (Unit 02-A)
Holland Village: 243/243A Holland Avenue
Jurong East: Jurong East MRT Station 01-01 (Unit 1)
Jurong West: Jurong Point Shopping Centre 01-94/97
Lau Pa Sat: 18 Raffles Quay 01-96/103
Lavender: Lavender V Hotel, 70 Jellicoe Road 01-20
Orchard Road: Liat Towers 01-01
Suntec City Mall B1-135
Yishun Central: Yishun 10, Unit 01-03
University Town: NUS Town Plaza 01-03
Redemption Instructions
Groupon printout MUST be presented
Each Groupon has a unique code that can only be used once
Duplicate usage of Groupons is strictly forbidden
See the rules
that apply to all deals.
Today's Groupon
For $7.50, you get 2 Ultimate Grill Chicken Burgers (worth $11.40).


The Deal
Wendy's Ultimate Chicken Grill served using a whole chicken breast filet with a delicious honey mustard sauce. Crisp iceberg lettuce and juicy tomato slices sandwiched in butter-toasted buns. A guaranteed delight. It's simple; better ingredients just taste better.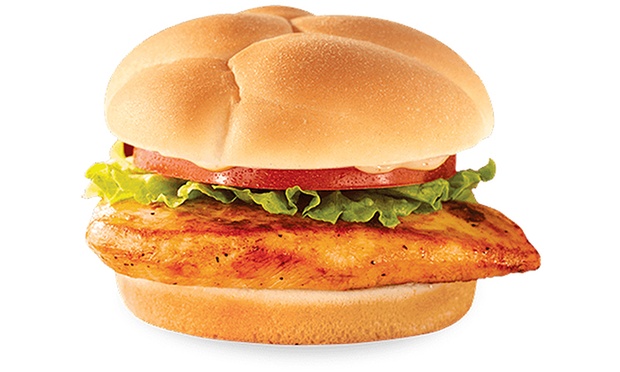 The Merchant
Wendy's brings you the award winning taste from the U.S with a continued commitment to quality extended to all parts of our business. At Wendy's, they take pride in their line-up of ingredients: sea salt; fresh milk and rich cream; cheddar cheese; hand-sliced tomatoes and fresh lettuce every morning; whole fresh potatoes baked in every restaurant and, of course, 100% Australian Beef and whole chicken breast filets. Also, instead of using bags of shredded lettuce, Wendy's chooses to hand slice whole heads of iceberg lettuce in their restaurants each day, for the ultimate crunch and freshness.


Operating Hours
Liat Towers
Daily: 24 hours

Holland Village
Daily: 10am – 12midnight

Jurong East MRT Station
Monday to Saturday: 7am – 12midnight
Sunday: 8am – 12midnight

Suntec City Mall
Monday to Friday: 7.30am – 10pm
Saturday and Sunday: 10am – 10pm

Jurong Point
Monday to Thursday: 7.30am – 11pm
Friday: 7.30am – 12midnight
Saturday: 10am – 12midnight
Sunday: 10am – 11pm

Yishun 10
Monday to Thursday: 10am – 12midnight
Friday: 10am – 2am
Saturday: 7am – 2am
Sunday: 7am – 12midnight

Lavender V Hotel
Sunday to Thursday: 7am – 12midnight
Friday and Saturday: 7am – 2am

Kopitiam City
Daily: 7am – 12midnight

University Town
Monday – Saturday: 12pm – 8pm
Sunday: Closed

Lau Pa Sat
Monday to Friday: 8am – 12midnight
Saturday and Sunday: 10am – 12midnight


Wendy's Singapore presented by groupon.sg