The deal
1 session of RoboTrim 3-in-1 slimming treatment for $18 instead of $513.60
1 session of RoboTrim 3-in-1 slimming treatment + 1x Trim & Tone treatment for $28 instead of $599.20
1 session of RoboTrim 3-in-1 slimming treatment + 2x Trim & Tone treatments + 1x sachet of Kogen Herb Tea (trial size) for $38 instead of $710.48
1 session of full body Thermal Detox Drainage + 20-min scalp massage for $58 instead of $770.40
Deal includes
RoboTrim 3-in-1 Slimming Treatment
Advanced Radio Frequency Therapy
- Uses electromagnetic energy which heats the dermis and subcutaneous tissue without damaging the epidermis
- Heat generated contracts fibre and collagen tissue which helps contour and slim
Low Level Laser
- Delivers light energy to stimulate fat cells and release intracellular fat
- Works in tandem with Radio Frequency Therapy to detoxify and remove broken down fat cells from the body
Endo Therapy
- Uses vacuum action to increase skin metabolism and break down fat, reducing the appearance of cellulite
- Drains dissolved fat cells from body through lymphatic drainage and blood circulation
- Stimulates collagen production to maintain elasticity of treatment area
Kogen Herb Tea
Made from 54 types of organic vegetables, fruits, weed, and yeast
Fermented herbal tea enzyme powder which helps detoxifies and alleviates gas and constipation
Improves complexion, reduces signs of ageing, improves overall digestive system, and helps with weight loss
Thermal Detox Drainage
This treatment works off thermo (heating) and soothing principles in order to provide a range of benefits including detoxification, pain relief, strengthening of the immune system, burning of calories, improving of circulation and metabolism, and reducing of stress and fatigue. The heating effect expands blood vessels that promotes better blood and oxygen circulation to aid the body in detoxification of toxins and wastes through perspiration. Excess fats will be heated up by the thermo effect, burned and drained through the body's lymphatic drainage system. Additionally, the treatment helps to relax tense nerves and tired muscles that are hard and experiencing fatigue, creating a deep soothing and relaxing effect that tones, firms, and balances the body's energy flow.
AbsTrim
Purveyors of a leaner and meaner core, AbsTrim offers men and women the opportunity to sculpt their way to a more toned tenor. Within the privacy of the AbsTrim outlets, expert aestheticians provide comprehensive treatments that use the latest technological equipment combined with specially formulated in-house products while taking into account the effects of the environment and lifestyles in order to address compatibility issues. AbsTrim is a subsidiary of Bioskin, which was founded by Chief Executive Officer Ms. Mathilda Koh in 1996. Mathilda has been awarded numerous awards for her excellent leadership and achievements, which include starting AbsTrim as a venue that offers extensive treatments which trims, tones and contours men and ladies' belly. Bioskin has also bagged a few awards to their name including 'Top Entrepreneur 2014' and 'Influential Brands Top 1 Brand 2015'.
Bioskin's range of achievements include:
Influential Brands Top 1 Brand 2014/2015
Top SME Achiever Award 2014/2015
Top Entrepreneur 2014
Asia Excellence Award 2014
Industry Star Award 2013/14/15
Singapore's Outstanding Enterprise 2013
Singapore Entrepreneurs Award 2013
Singapore Prestige Brand Award 2013
Asia Pacific Entrepreneurship Awards 2013
Promising SME 500 2012/13/14/15
Asia Pacific Brands Award 2012
Successful Entrepreneur 2010 and 2012
Singapore Brands 2011
Superbrands 2009
Superbrands 2008
Superbrands 2006 and 2007
Superbrands 2004 and 2005
Asia Pacific Excellence Brand
Asia Pacific Super Health Brand
Asia Pacific Beauty, Slimming & Hair Trusted Brand
Click here for more information and review.
Click here for more information about RoboTrim 3-in-1 Slimming Treatment
Click here to see how similar technology works for RoboTrim 3-in-1, Low Level Laser and Thermal Detox Drainage.
Website: AbsTrim
Facebook: Bioskin - Face Slimming Body Nails
Instagram: Mathilda Koh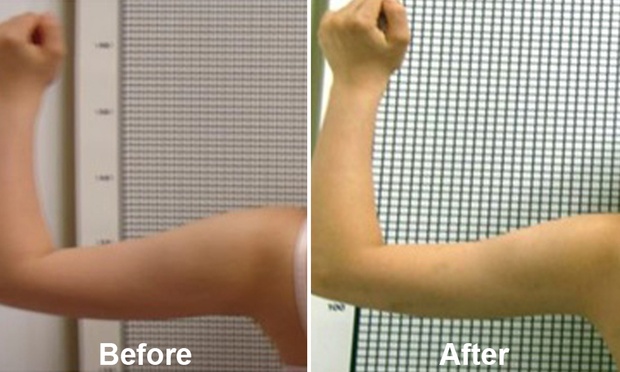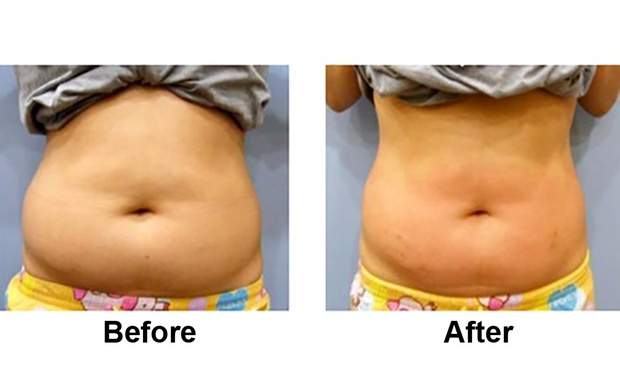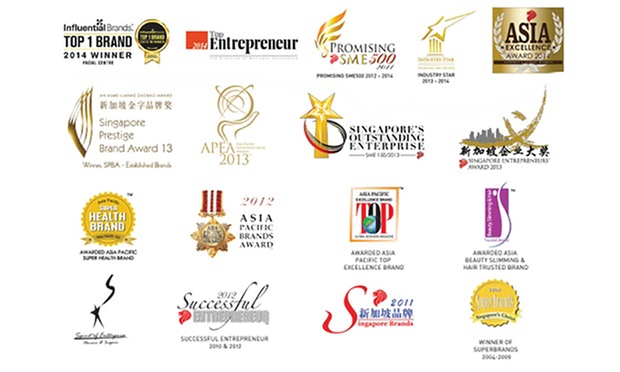 1

AbsTrim


6 Eu Tong Sen Street, #04-54, The Central Singapore 059817

Get Directions

2

AbsTrim


30, Raffles Place, #03-03 Chevron House Singapore 048622

Get Directions

3

AbsTrim


Blk 185, Toa Payoh Central, #01-338 Singapore 310185

Get Directions
See all 6 locations