We are moving to Fave! Get started on Fave today.
The deal
4-bottle beer bucket for $30 instead of $56.50
8-bottle beer bucket for $60 instead of $113
Choose from
Woodchuck Gumption
Guinness
Strongbow (Honey, Red Berries, Elderflower)
Pilsner Urquell
Heineken
Tiger
Click here to view food menu and drinks menu.

Beer Tavern
Beneath a canopy of star-studded skies, Beer Tavern welcomes patrons to a contemporary decor of timber furnishings, rustic beer barrel tables, and tropical palm trees. The Grand Park City Hall pub takes its moniker seriously, with an extensive brew menu that offers over 20 varieties of beer including Oyster Stout, Brewdog Punk IPA, Woodchuck Gumption, Koshihikari Echigo, and more, as well as fruity cocktails, liquors, wines, and spirits. Meanwhile, decadent baskets of truffle fries, satay skewers, salmon confit tacos, and other sweet and savoury bites bring complementary flavours to bubbly palates.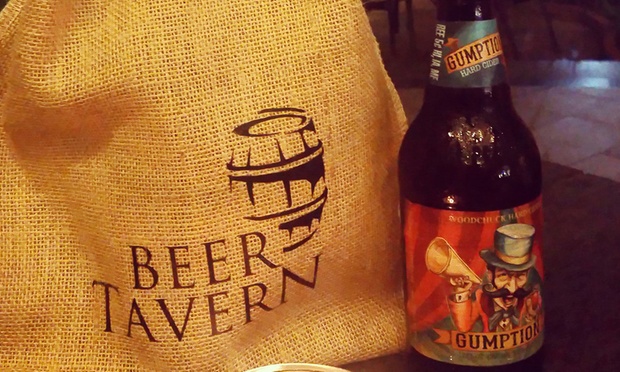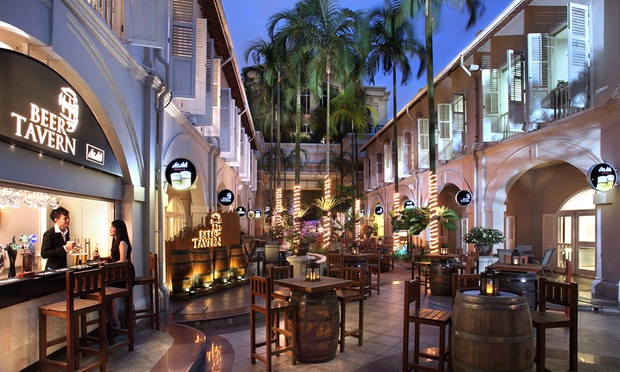 1

Grand Park City Hall (Beer Tavern)


10 Coleman Street Singapore 179809

Get Directions