The deal
Meal for 1 person for $28 instead of $56
Meal for 2 people for $56 instead of $112
Meal for 4 people for $112 instead of $224
Each person gets
Appetiser (choose 1):
- Soupe de Champignons (Mushroom cream soup)
- Escargots à la Bourguig nonne (Baked burgundy escargots in herbed garlic butter)
Main course (choose 1):
- Porc Braisé Sauce Grand Veneur, Purée de Pommes de Terre (Braised pork drumstick in great hunter sauce with mashed potato)
- Le Pavé de Saumon Frais, Beurre au Citron (Salmon steak with lemon butter sauce)
- Faux-Filet de Bœuf Angus, Sauce au Poivre (Angus beef sirloin steak with black pepper sauce)
Dessert (choose 1):
- Crème Brûlée (Vanilla crème brûlée)
- Sorbet citron (Lemon sorbet)
Taratata Bistrot
Channelling a combined culinary experience that spans almost six decades, the kitchens at Taratata Bistrot bear witness to the gastronomic designs of chefs and owners Bertrand Raguin and Philippe Nouzillat, both veterans of fine dining establishments throughout the reaches of Europe, Oceania, and Asia. The Tours-born Chef Raguin boasts an extensive repertoire of classic French cuisine garnered from years of toil at well-respected restaurants in Taipei, Hong Kong, France, New Caledonia, and Thailand. Not to be outdone, Chef Nouzillat's skills come carefully reaped from labours of love in the double Michelin-starred institutions of Le Pré Catelan and Le Manoir aux Quat'Saisons, and a stint in Sydney. Trading in the tri-coloured French flag for the reds and whites of the Lion City's, the comestible virtuosos have currently settled down on Singapore's shores, hoping to get island dwellers better acquainted with Gallic tastes at their Chinatown domicile.
Reminiscent of the bistros that pepper France's avenues, Taratata Bistrot's interiors pair chequerboard tiled floors and plush ox-blood booths with dark wood-stained fittings, the intimate setting heightened by old-world street lamps shedding rays of diaphanous light. Harmonising with the chefs' vision of home-style meals imbued with crisp and natural flavours, the traditional country dishes that make up the restaurant's menu are assembled from fresh produce, chaperoned by the ever-present French mainstays of artisanal farm cheese and an extensive wine selection. Sundays are celebrated with brunch menus, shining a spotlight on the ubiquitous croissant, fromage laden sandwiches, a hodgepodge of oeuf options, and savoury crepe renditions. Daily repasts are chosen from a more ample list, ranging from slurps of lobster bisque, braised rabbit leg in scented mustard and tarragon sauce, or briny oysters from Brittany, before ending things on a sweet note with delicate pastries, or liqueur-laced ice creams and sorbets.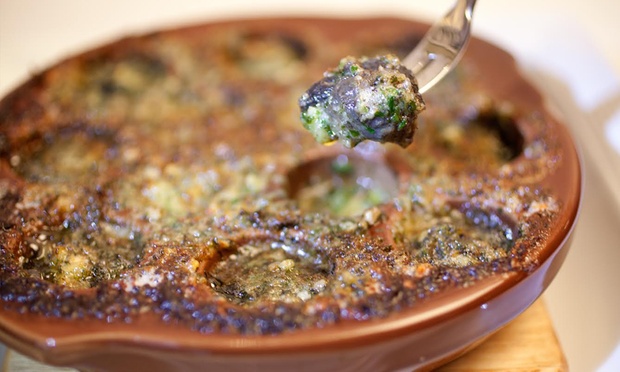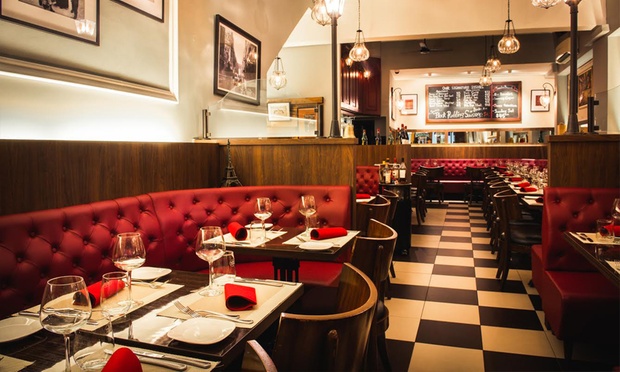 Reviews
Taratata Bistrot has been featured in SG Magazine Online and TimeOut Singapore.
(Dozen Baked Burgundy Escargot in Herbed Garlic Butter) One of the stellar dishes of the night and it was super super shiok! Very tasty escargot baked in herbed garlic butter that was absolutely fragrant and delicious. One of the best escargot I've tried in Singapore, definitely, though I am no connoisseur when it comes to French food. – Dec 12, 2012
– Yina
The Duck Confit was great, crispy on the outside and extremely soft and tender on the inside. I'm usually quite wary of duck as I always find the texture of duck meat too tough for me. However, the Duck Confit here was so soft and tender, and so completely unlike duck meat!. – May 9, 2013
– Candy
1