The deal
Padded mesh organiser pouch
1 unit for $9.90 (rrp. $19.90)
2 units for $15.50 (rrp. $39.80)
Available in navy, pink, yellow, or grey
Dimensions: 22cm x 15cm x 3cm
Material: Air mesh, mesh, and nylon
Zip closure and elastic band compartments for secure storage
Portable waterproof slim shirt pouch
1 unit for $13.90 (rrp. $29.90)
2 units for $18 (rrp. $59.80)
Available in light blue, navy blue, grey, or wine red
Dimensions: 36cm (L) x 5cm (W) x 26cm (H)
Material: Oxford fabric
Designed with two tie compartments and a handle for easy portability.
Waterproof toiletry and undergarment travel organiser
1 unit for $12.90 (rrp. $39.90)
2 units for $18.90 (rrp. $59.80)
Available in light blue, pink, navy, smiley pink, classic navy, sparkle green, or smiley yellow
Dimensions: 26cm x 13cm 12cm
Weight: 160g
Material: Nylon
Features:
- Main compartment with zippered closure
- 4x inner pockets with elastic band
- 1x detachable zippered pouch with Velcro
Waterproof nylon material and compact design keeps items dry and saves space when travelling.
Comes with detachable Velcro pouch for storing toiletries.
Padded Mesh Organiser Pouch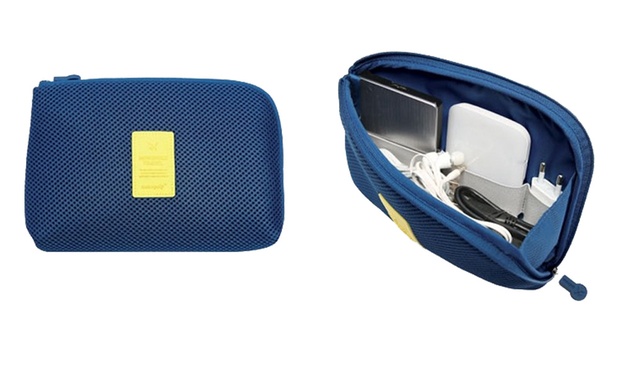 Navy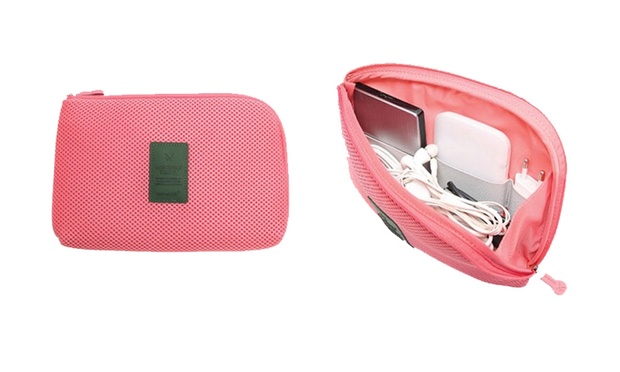 Pink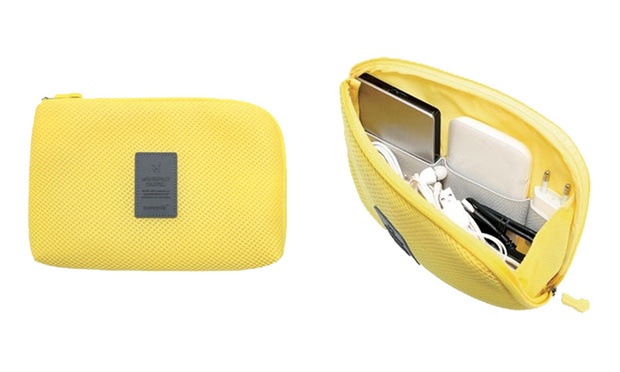 Yellow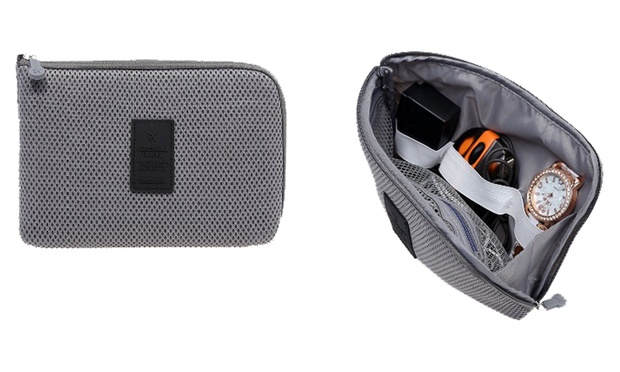 Grey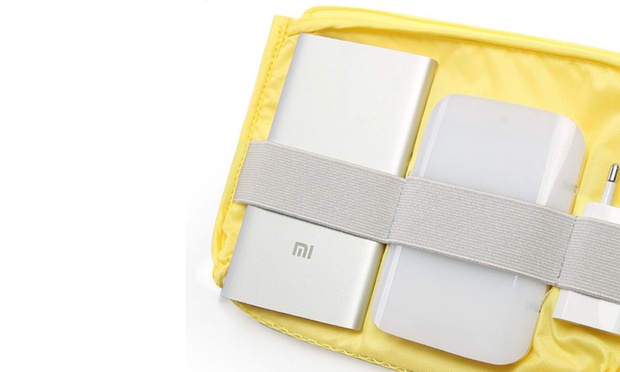 Portable Waterproof Slim Shirt Pouch: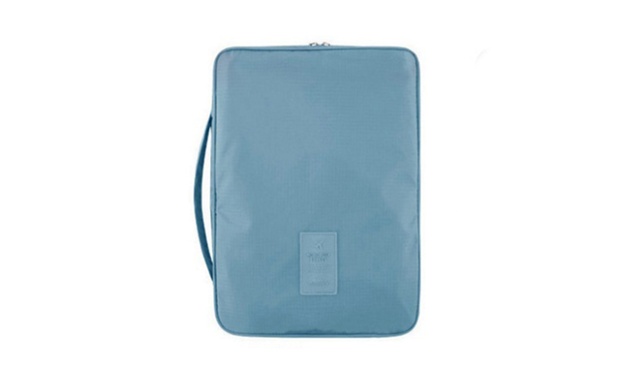 Light Blue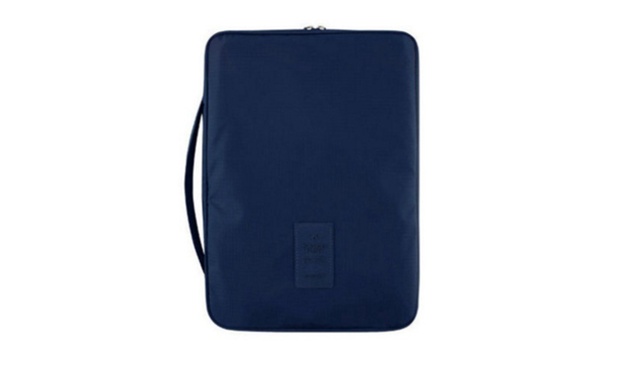 Navy Blue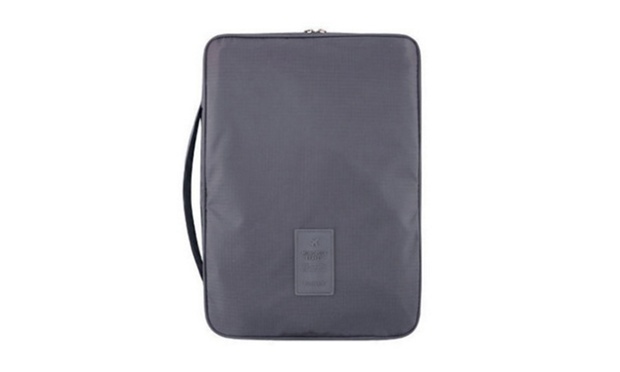 Grey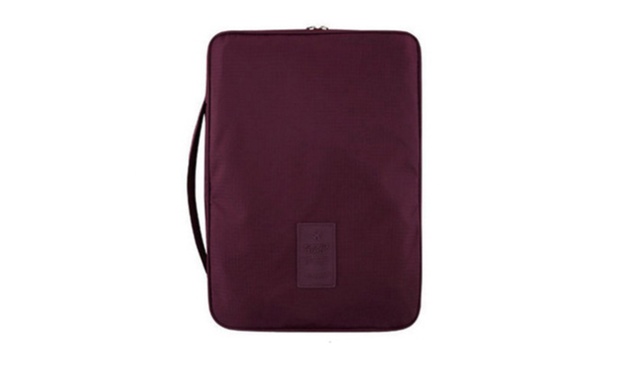 Wine Red
Waterproof Toiletry & Undergarment Travel Organiser: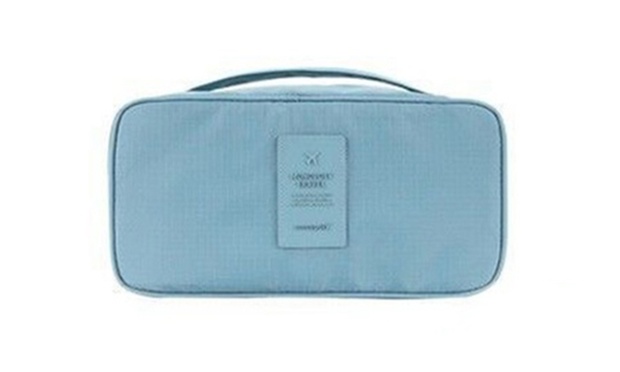 Light Blue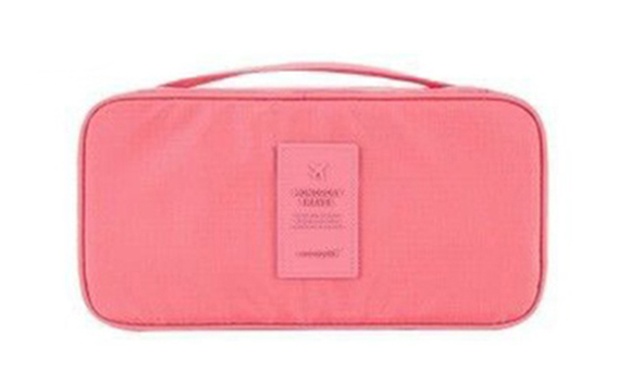 Pink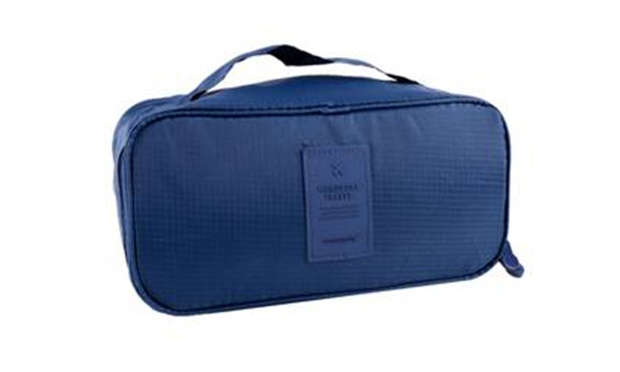 Navy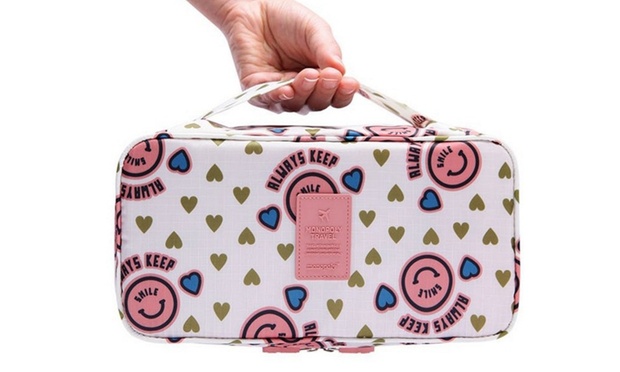 Smiley Pink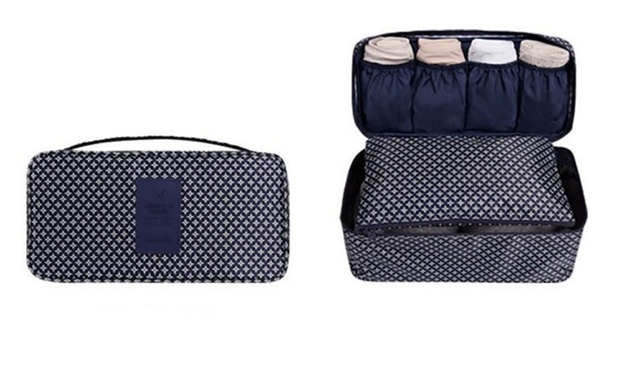 Classic Navy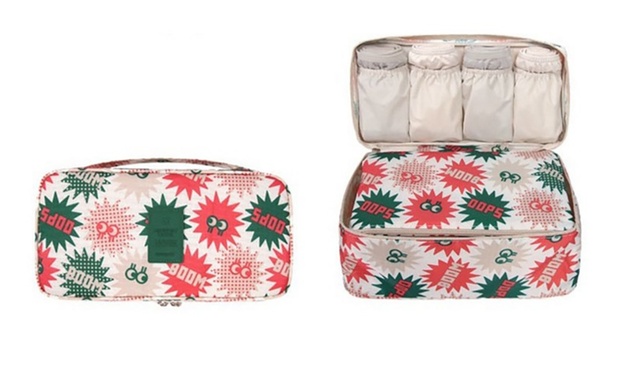 Sparkle Green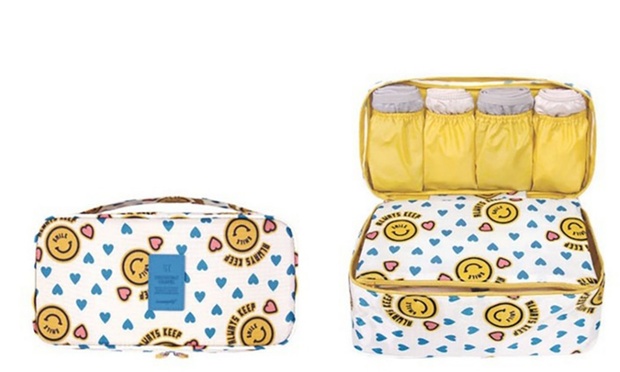 Smiley Yellow