$16.90 for a 2nd Generation Flying Fairy Doll (worth $89.90)
In a Nutshell
1-touch button activates fairy wings, which allows fairy doll to twirl and dance in the air.
Place hands beneath toy to increase flying height.
No batteries required; charges via USB port within 25 minutes.
The Fine Print
Free local delivery. You will receive your product(s) within 7 working days from date of purchase.
WARRANTY
7-day warranty from date of delivery.
For enquiries, email sourcingsessenz@gmail.com .
Groupon printout will act as Proof of Purchase.
All aspects of warranty will be carried out solely by agent.
The deal
$16.90 for 1 unit (worth $89.90)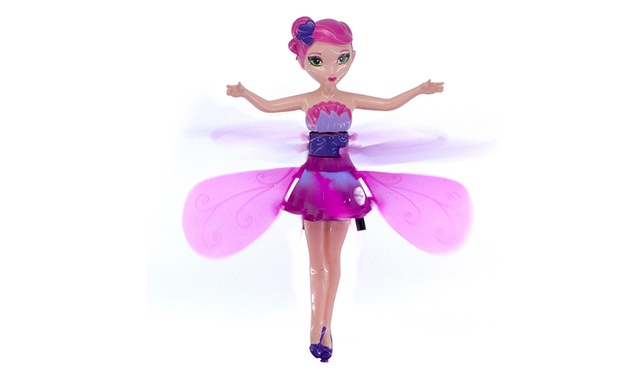 2nd Generation Flying Fairy Doll