We are moving to Fave! Get started on Fave today.
The deal
1 session for $68 instead of $1,800
3 sessions with 1 premium ampoule treatment for $180 instead of $5,800
Package includes
Fractional laser
Cryo Hydro Freeze facial
1x premium ampoule ultrasonic therapy (for 3-session package only)
The fractional laser and soft laser treatment deliver pulses of laser energy that penetrate deep into tissue without overheating or damaging the surrounding skin layers. A micro-ablative pulse pinpoints target spots on the epidermis, followed by a pulse that penetrates into and heats the skin's tissue, while a last pulse penetrates deep into the mid-dermis.
This fractional process promotes a faster and more effective healing process. Scabs may form on the skin surface, which falls off after a few days to reveal improved overall skin tone and texture. In the dermal layer, collagen production is stimulated along with other dermal components to sustain healthier-looking skin. This treatment is effective for combating the signs of ageing, reducing the appearance of scars and enlarged pores, and treating uneven skin tone.
The Cryo Hydro Freeze facial is a follow-up facial to the fractional laser therapy. A mix of nutrients, oxygen, and hydrating compounds are introduced to skin to further enhance the effects of the laser treatment.
Bio Aesthetic
Avant-garde technology that combines the use of Western methods with natural treatments; friendly and qualified therapists; and a commitment to help each client places Bio Aesthetic at the forefront of body contouring and beauty services. Nestled in the new extension of Plaza Singapura, this sanctuary offers svelte body seekers the latest in body contouring, as well as other treatments like facials, massages, and more.
Facebook: Bio Aesthetic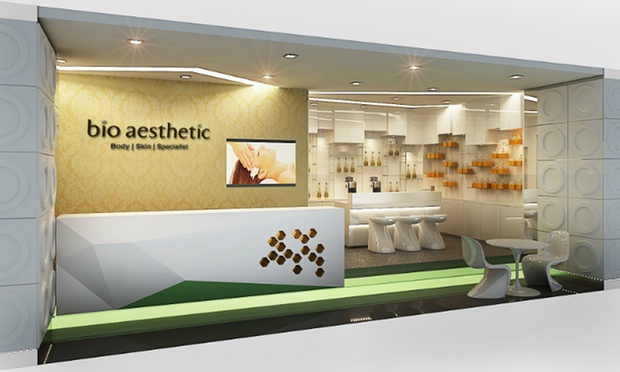 1

Bio Aesthetic


68 Orchard Road Plaza Singapura New Extension #04-56 Singapore 238839

Get Directions