The deal
8-step scalp detox hair treatment + complimentary shampoo for $20 instead of $500.76
8-step scalp detox hair treatment + Hair Rebirth scalp massage + complimentary shampoo for $28 instead of $629.16
Deal includes
Scalp analysis
Scalp exfoliation
Oxygen peeling spray with machine
Ampoule application, choose 1:
- Hair straightening
- Hair regain
La-Oxy treatment
Non-invasive needle-less roller
Infrared treatment
3-min de-stress scalp massage
Hair Rebirth scalp massage (for option with Hair Rebirth scalp massage only)
Bioskin
Multi-award winning Bioskin is a top player in the beauty and wellness industry in Singapore. The company is trusted for its superior and technology-driven products and treatments for the face, body and scalp. Their professionally-trained therapists are well-versed in using their quality products and are dedicated in finding a personalised treatment for their customers in order to gain the most beneficial results. Apart from facials, slimming and scalp treatments, Bioskin also provides spas, manicures and pedicures for full body rejuvenation and transformation.
Bioskin's range of achievements include:
Influential Brands Top 1 Brand 2014/2015
Top SME Achiever Award 2014/2015
Top Entrepreneur 2014
Asia Excellence Award 2014
Industry Star Award 2013/14
Singapore's Outstanding Enterprise 2013
Singapore Entrepreneurs Award 2013
Singapore Prestige Brand Award 2013
Asia Pacific Entrepreneurship Awards 2013
Promising SME 500 2012/13/14
Asia Pacific Brands Award 2012
Successful Entrepreneur 2010 and 2012
Singapore Brands 2011
Superbrands 2009
Superbrands 2008
Superbrands 2006 and 2007
Superbrands 2004 and 2005
Asia Pacific Excellence Brand
Asia Pacific Super Health Brand
Asia Pacific Beauty, Slimming & Hair Trusted Brand
Click here to to view similar technology.
Click here for review.
Facebook: Bioskin - Face Slimming Body Nails
Instagram: Bioskin - Face Slimming Body Nails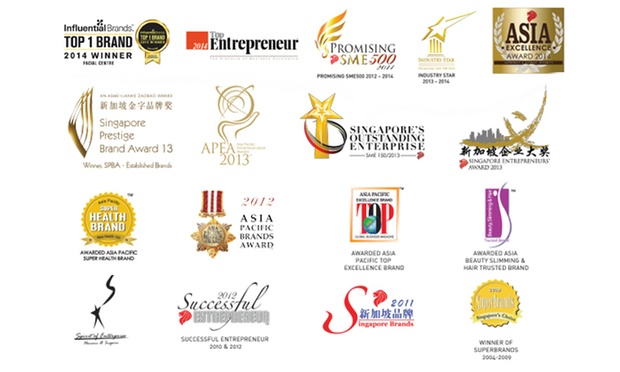 1

Bioskin (TPN) Pte Ltd


6 Eu Tong Sen Street, #04-54, The Central Singapore 059817

Get Directions