The deal
1-month 10-session slimming / cellulite / stretch mark treatment for $38 instead of $1,800
2-month 40-session slimming / cellulite / stretch mark treatment for $98 instead of $7,100
Package includes
1-month package
Cryolipolysis/RF treatment for 3 sessions
Cromo-Ray fat reduction treatment for 5 sessions
Isometric arm and tummy slimming treatment for 2 sessions
$50 Expressions product voucher
2-month nutrition counselling at My Wellness Clinique
- 1 x SlimJuice drink
Selection of treatments:
- Upper abdominal
- Lower abdominal
- Love handle (right)
- Love handle (left)
- Upper or lower thigh (right)
- Upper or lower thigh (left)
- Arms
2-month package
Cryolipolysis/RF treatment for 12 sessions
Cromo-Ray fat reduction treatment for 20 sessions
Isometric arm and tummy slimming treatment for 8 sessions
$100 Expressions product voucher
2-month nutrition counselling at My Wellness Clinique
- 4 x SlimJuice drinks
Selection of treatments:
- Upper abdominal
- Lower abdominal
- Love handle (right)
- Love handle (left)
- Upper or lower thigh (right)
- Upper or lower thigh (left)
- Arms
1st session will last approximately 2 hours and includes consultation, body analysis, and treatment. Subsequent sessions will last approximately 30 - 40 minutes with consultation.
Expressions
Part ways with cellulite and tummy fat with the help of experienced therapists at Expressions as they put years of expertise into practice for visible weight loss results. With two outlets catering to patrons around the Sin Ming Plaza and Regency House area, Expressions is open to patrons from all walks of life. 

Click here to view Bong Qiu Qiu's testimony.
Bong Qiu Qiu's BMI result: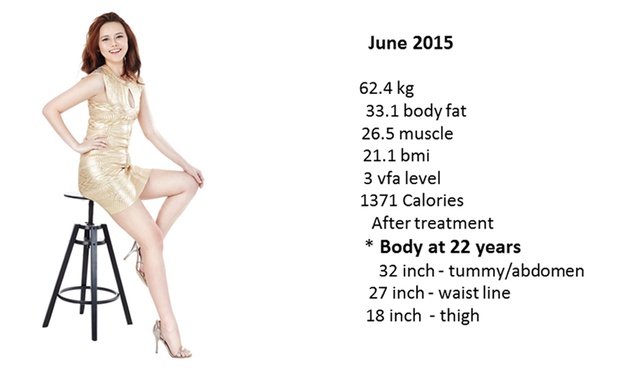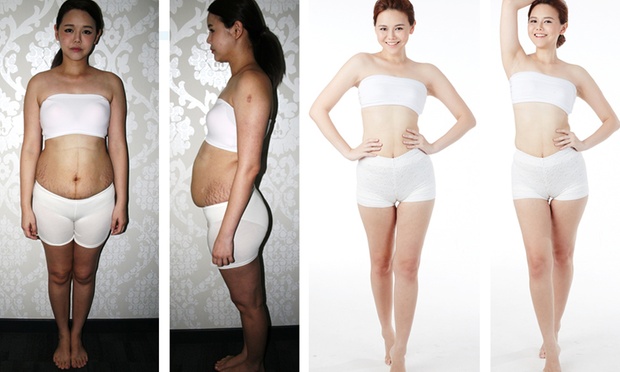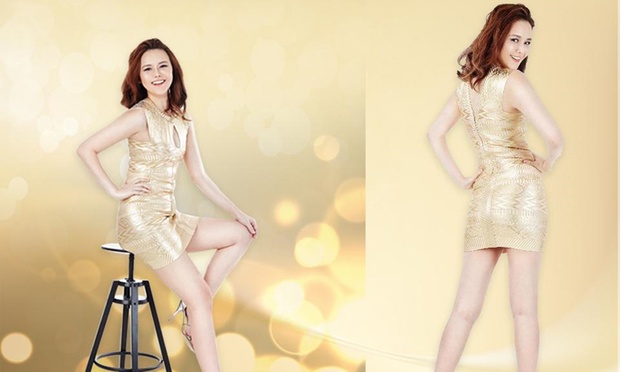 Cryolipolyis Cutting edge technology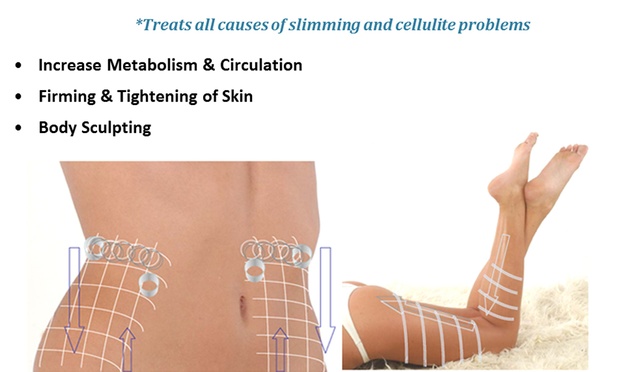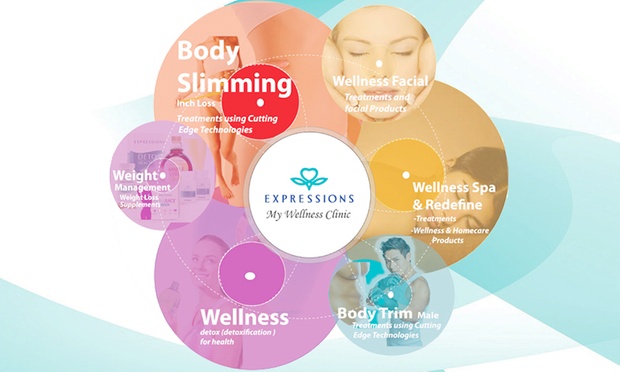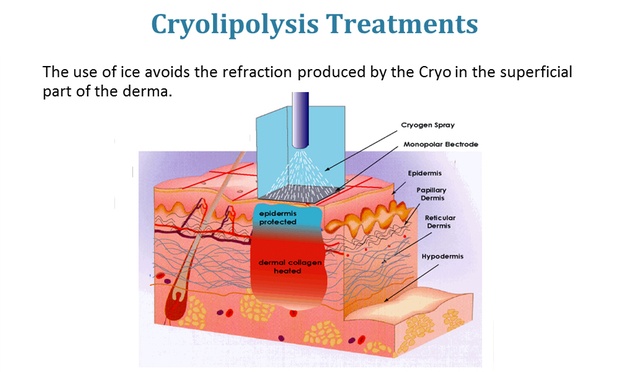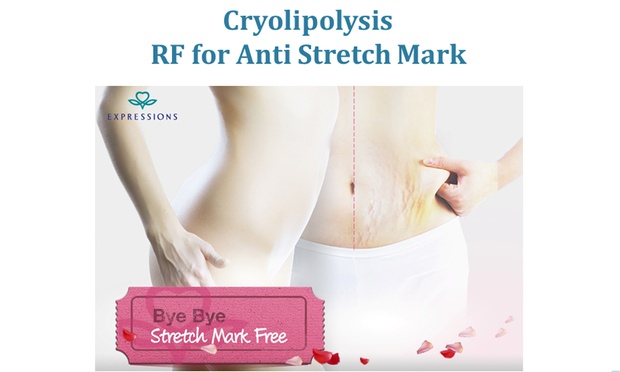 1

Expressions Wellness Redefined


2 Sin Ming Road #01-06 Sin Ming Plaza Singapore 575583

Get Directions

2

Expressions Wellness Redefined


121 Penang Road #01-02 Regency House Singapore Singapore 238464

Get Directions