We are moving to Fave! Get started on Fave today.
The deal
1 session for $29 instead of $195
2 sessions for $56 instead of $390
60-minute session includes
10-min Ultrasonic Cleansing
Choose 1:
- 30-min LED Acne-Attack: 415nm / 590nm wavelength
- 30-min LED Rejuvenation: 633nm / 590nm / 830nm wavelength
20-min Pore-Refining Moisture or Clarity Mask
Luminous Light Spa
Integrating the healing traditions of Ancient Egyptians, Babylonians, and Assyrians with new-age technology, the aptly-named Luminous Light Spa imbues a chromatic array of lights to promote aesthetic beauty. The spa implements lights of different wavelengths to achieve a variety of effects such as improving collagen production, improve lymphatic flow, killing acne bacteria, and activating oxygen and nutrients locked within the skin. Treatments performed at Luminous Light Spa are aided by the use of Lutronic's Healite LED phototherapy system.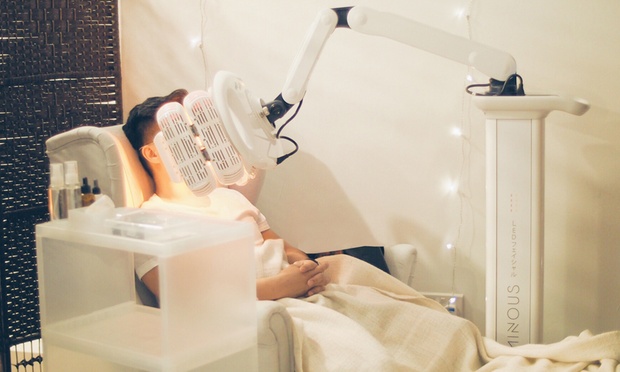 1

Luminous Light Spa


176 Orchard Road #06-11 The Centrepoint Singapore 238843

Get Directions